School Uniform
School uniform from September 2022
Please see below for details of the school uniform from September 2022 onwards. If you have any questions at all then please contact school.
We are pleased to inform parents that school uniform items can now be purchased from Abbey Street Shopping Centre in Accrington. Please see the link below for details.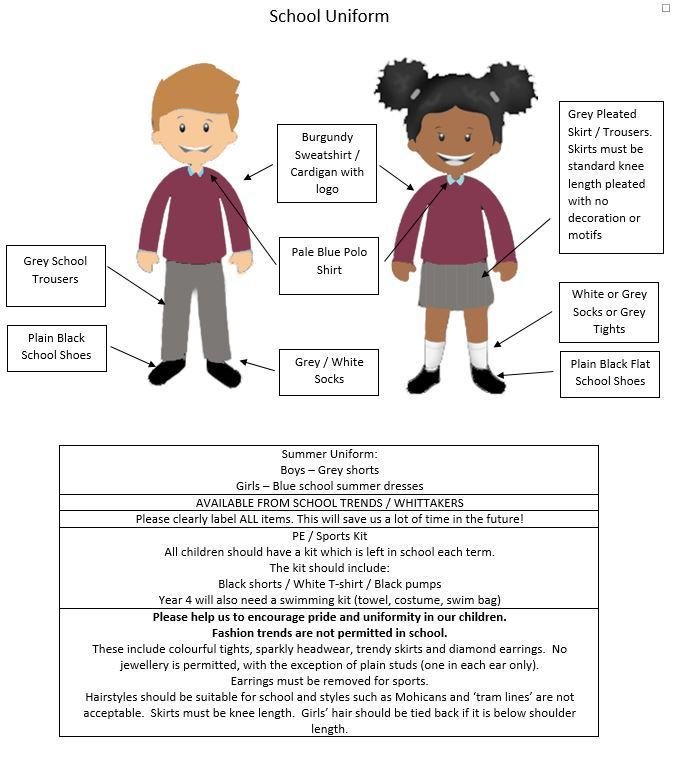 Where can I buy school uniform from?
Please see the following letter from School Trends for more information about ordering school uniform through them. Uniform can also be purchased from Whittakers in Oswaldtwistle and from most supermarkets.