Y3/Y4 Dodgeball Tournament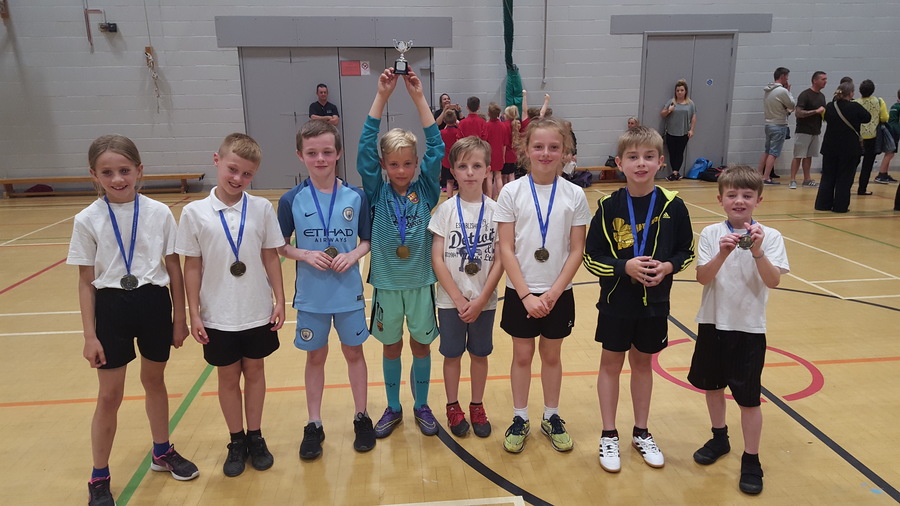 Last Monday, the Year 3/4 pupils from St Nicholas CE Primary School defied the odds and won the Hyndburn Dodgeball Tournament. The event was held at Mount Carmel High School and involved nine local primary schools.
The team started well with a win against Mount Pleasant but then unfortunately lost to St Barts in the next match. A victory was needed in their last group game against St Mary's Oswaldtwistle and the team confidently delivered it!
Moments later, the team had to quickly re group and face Peel Park in the quarter finals. A fantastic performance saw them win the game and face Mount Pleasant yet again in the semi finals. After a tense encounter, St Nicholas managed to come out on top, setting up a tough final match with St Barts.
The final began badly with St Nicholas quickly losing players. At one point, St Nicholas were down to their last player who bravely battled on against four children from the other team. Amazingly, he managed to catch the ball, allowing another player to enter the frame. Slowly, the match began to turn around and St Nicholas ended the game by catching a throw from the last surviving St Barts player.
The team showed wonderful team spirit, perseverance and determination throughout the competition. The staff and pupils of the school cannot be prouder of their achievements. Sport leader, Simon Sherry added, "This team are a wonderful example to the others in the school. They just wouldn't give up and got their just rewards! We couldn't be prouder of them all."